Colombia's largest bank, Bancolombia, has partnered with New York-based crypto exchange Gemini to offer its customers cryptocurrency trading services. The partnership will allow Bancolombia clients to trade crypto assets and will take effect on December 14th of this year.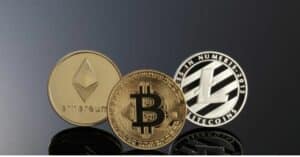 The partnership will "provide an initial cohort of customers of the Colombian bank a seamless on- and off-ramp to trade bitcoin (BTC), ether (ETH), litecoin (LTC), and bitcoin cash (BCH) through the Gemini exchange." Said Gemini's principal of strategy & corporate development, Cynthia Del Pozo Garcia, according to a Bitcoin.com article.
This newest development is part of a one-year pilot program run by Colombia's financial regulator, the Superintendencia Financiera de Colombia (SFC).
In January 2021, the SFC had announced that it had chosen nine crypto exchanges to be part of the initiative, including Gemini, Binance and Bitso – a Mexican exchange. The regulatory sandbox was approved by the Ministry of Finance and Public Credit in September 2020.
This initiative is a part of wider efforts made by Latin America to move towards mainstream crypto adoption. El Salvador, for example, has accepted Bitcoin as legal tender since the fall of this year and has plans in place for a much wider embrace of the cryptocurrency. Read more on that here.
According to the Chainalysis 2021 Global Crypto Adoption Index, Colombia currently ranks 11th in terms of the country's crypto adoption, with Vietnam and India firmly taking the lead.
However, J.P. Thieriot, CEO of multi-currency investment platform Uphold told Cointelegraph that Latin America potentially stands to "benefit the most from crypto."
At DeFi Consulting Group, we specialize in helping institutional investors and governments understand and gain access to Cryptocurrencies and Decentralized Finance. Reach out to our team for guidance on how to effectively approach this space.
Click to view the original articles:
Follow us and stay updated with the latest news through our LinkedIn Page too: DeFi Consulting Group.