Fidelity Investments has launched a Bitcoin spot Exchange Traded Fund (ETF) in Canada. The ETF, named Fidelity Advantage Bitcoin ETF, began trading on the Toronto Stock Exchange last Friday under the ticker symbols FBTC – the Canadian Dollar version – and FBTC.U – the U.S. Dollar version.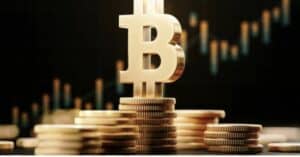 The new fund will be actively managed and will directly obtain physical Bitcoin instead of getting exposure to Bitcoin through a derivative instrument.
Being the world's fourth largest fund manager, with over $4 Trillion in assets under management, Fidelity's move to enter the crypto market signifies a growing acceptance of the digital assets space by traditional financial institutions.
Fidelity is not the first to launch a Bitcoin ETF in Canada. In fact, there are already seven managers offering 23 funds, according to a Financial Times article.
However, while Bitcoin spot ETFs are already available in several countries around the world, including Canada, Brazil and Dubai, the US is lagging behind, as the Securities and Exchange Commission (SEC) has yet to approve a Bitcoin Spot ETF. Instead, US regulators have greenlighted ETFs tied to Bitcoin futures contracts, rather than physical Bitcoin. To read more about the Bitcoin Futures ETFs approved in the US, click here.
Fidelity's launch of a bitcoin ETF comes as institutional interest in the digital asset space is increasing rapidly. According to a Decrypt article, the company's crypto-focused branch, Fidelity Digital Assets, conducted a survey among institutional investors earlier this year, concluding that 70% of respondents intend to buy or invest in digital assets in the near future, with over 90% of them planning to do so by 2026.
At DeFi Consulting Group, we specialize in consulting family offices and other regulated investors in understanding and gaining access to Digital Assets and Decentralized Finance. Reach out to our team for guidance on how to effectively approach this space.
Click here to view the original articles:
Follow us and stay updated with the latest news through our LinkedIn Page too: DeFi Consulting Group