According to research done by PYMNTS and BitPay, 18% of the US population – that's as much as 46 million customers – would be likely to make everyday retail payments using cryptocurrencies. However, few brick-and-mortar establishments currently accept Crypto payment.
A newly announced partnership by BitPay – a crypto payment service provider – and Verifone – a point-of-sale (POS) service provider – plans to change this by bringing Crypto payment technology to the brick-and-mortar realm. This would broaden Cryptocurrencies' visibility, its acceptance and its appeal.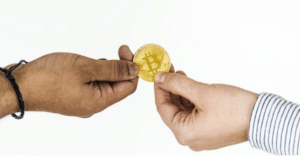 According to BitPay CEO Stephen Pair, Verifone CEO Mike Pulli and Verifone Head of Alternative Payment Models (APMs) Jeremy Belostock, the partnership will help consumers embrace cryptos more fully, while simultaneously helping merchants broaden their customer base by allowing them to tap into a new segment of crypto-owning individuals.
In terms of the project's mechanics, the companies announced that merchants can accept the crypto payments directly from Verifone, thereby sidestepping the need for them to set up an account with BitPay, and the transactions are done using native wallets.
So far, the wallets accepted in the testing phase include BitPay, Metamask, Blockchain.com and BRD, with a greater range to become available in the coming months. As stated by Verifone's Mike Pulli, the merchants won't need to be doing much technological lifting, as they can just download the software onto their existing POS terminals in order to enable the wallets and payments.
The initial crypto coins accepted include Bitcoin, Ethereum, Bitcoin Cash, Dogecoin, and U.S. dollar-pegged Stablecoins.
BitPay and Verifone are expecting a rollout of crypto payment acceptance at the Verifone terminals in the fall, the aim being that "you can use crypto the same way that you use a normal credit card" says Pulli.
At DeFi Consulting Group, we specialize in helping institutions understand and gain access to Cryptocurrencies, Digital Assets and Decentralized Finance. Reach out to our team for guidance on how to effectively approach this space.
Click here to view the original news article.
Follow us and stay updated with the latest news through our LinkedIn Page too: DeFi Consulting Group