European Hedge Fund Brevan Howard, has further expanded into the crypto business. According to a Reuters article, the hedge fund has launched a new unit, BH Digital, to manage digital assets and cryptocurrencies. The company also announced the onboarding of Colleen Sullivan, CEO of trading firm CMT's digital arm, to lead its private and venture investments in the crypto space.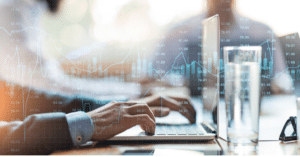 Known for its bets on macroeconomic trends, this recent development by Brevan Howard comes in response to increased investor demand for crypto currencies and other leading asset managers introducing crypto services. Examples include Man Group trading Bitcoin futures and Hedge Fund Manager Paul Tudor Jones investing in Bitcoin.
While retail investors used to account for the majority of the crypto trading volume, that ratio has now flipped, with institutional investors accounting for roughly $317 Billion of the $462 Billion in trading volume in the second quarter of this year, as stated in Coinbase's second quarter letter to shareholders.
"What was initially seen as something of a fad now appears to be becoming a more permanent structure of the financial landscape and this has started to see what were initially fringe financial instruments moving to become more mainstream and very much forcing the institutional interest we are now seeing," says Stuart Cole, head macroeconomist at London-based Equiti Capital.
The rising institutional interest is also a result of a more robust technological and custodian ecosystem and a larger variety of accessible cryptocurrencies, beyond the earliest coins Bitcoin and Ether.
Although hedge funds and exchanges are rapidly moving into the digital asset space, global banks are taking a more cautious approach to adoption. However, wealth management clients are increasingly demanding crypto offerings and some leading banks, such as Citigroup and Standard Chartered, have responded to the push.
At DeFi Consulting Group, we specialize in helping institutions understand and gain access to Digital Assets and Decentralized Finance. Reach out to our team for guidance on how to effectively approach this space.
Click here to view the original news article.
Follow us and stay updated with the latest news through our LinkedIn Page too: DeFi Consulting Group