Crypto companies raised a record-breaking amount of venture funding in Q3 of 2021. More specifically, they raised a total of $6.5 billion in venture funding, spread across 339 rounds, according to a recent Decrypt article.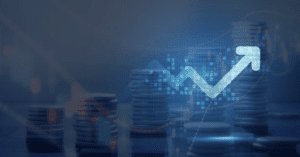 This is the third consecutive record this year, with $3.83 billion and $5.131 billion raised in Q1 and Q2, respectively. Notably, the amount raised in Q3 of 2021 is almost double that of the entire year in 2020.
With this much money pouring into the space, what kind of crypto companies were on the receiving end?
The quarter's venture funding went to a wide range of companies, the biggest winners being crypto exchange FTX, American Bitcoin mining company Genesis Digital Assets, and Sorare – a fantasy soccer platform based on Ethereum NFT cards. Fireblocks, a New York-based company that provides digital asset custody, transfer, and settlement infrastructure, and Bitpanda, Europe's leading crypto trading platform, were also amongst the biggest winners.
According to a Blockdata report, the most active players on the investors' side include Coinbase Ventures, Animoca Brands and Polychain Capital. Coinbase Ventures participated in a total of 18 deals in Q3 of 2021, and, interestingly, invested in FTX exchange and CoinDCX – both of which are crypto exchanges like Coinbase itself.
The exponential rise in venture funding and the broad spectrum of crypto companies that received investments highlight the increasing interest in crypto and the space's rapidly growing ecosystem.
At DeFi Consulting Group, this trend is also evident in the increasing demand we are seeing for deals origination services.
Our company specializes in consulting family offices and other regulated institutions on navigating the Crypto and Decentralized Finance space. Reach out to our team for guidance on how to effectively approach this field.
Click here to view the original report.
Follow us and stay updated with the latest news through our LinkedIn Page too: DeFi Consulting Group