Bank of America published its first research report focused on cryptocurrency and other digital assets last week.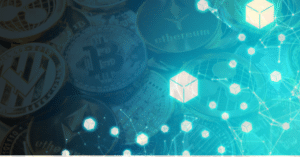 The report, titled "Digital Assets Primer: Only the first inning", provides an investment framework for the digital asset landscape, covering a range of topics from stablecoins, central bank digital currencies (CBDCs), smart contract applications, and non-fungible tokens (NFTs).
This step comes nearly three months after the bank formed its own crypto research group, led by Alkesh Shah, the bank's head of Global Cryptocurrency and Digital Asset Strategy. In the report, the group stated that the digital asset space is "too large to ignore", according to a Coindesk article.
Bank of America noted that digital assets are a $2 trillion market with 200 million users and venture capital investments in digital assets and blockchain technology surpassed $17 billion in the first half of 2021, as compared to the $5.5 billion during the same time frame last year. The industry is booming and institutional investors are paying attention.
We are also observing this trend at DeFi Consulting Group with a growing number of requests for deals origination from family offices and funds looking at investing VC money in the crypto space.
According to a Bitcoin.com article, Candace Browning, head of Bank of America Global Research, explained that the bank's Digital Asset Research coverage is a response to "growing institutional interest", noting that the number of corporates mentioning crypto on their earnings calls went from roughly 17 last year to about 147 in the most recent quarter.
The bank went on to comment on the digital asset space, saying that "This is growing, this is mainstream, and it's not just bitcoin … this is digital assets and it's creating a whole ecosystem of new companies, new opportunities, and new applications.".
At DeFi Consulting Group, we specialize in helping institutions understand and gain access to Digital Assets and Decentralized Finance. Reach out to our team for guidance on how to effectively approach this space.
Click here to view the original articles:
Follow us and stay updated with the latest news through our LinkedIn Page too: DeFi Consulting Group