Institutional Interest in the digital assets space is rising rapidly, with Coinbase's recent increase in its planned $1.5 Billion debt offering to a $2 Billion offering highlighting a strong representation of institutional adoption.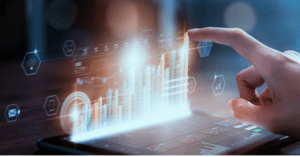 While Bitcoin has long been the name most commonly associated with the digital assets market, insights from Coinbase Head of Institutional sales, Brett Tejpaul, reveal that institutional investors are now looking to invest beyond Bitcoin into four main categories: 1) Direct crypto Investment, 2) B2B crypto applications, 3) Stable coins, and 4) DeFi and NFTs.
The first category is direct investment in crypto, with 75% of Coinbase's institutional investors owning more digital assets than just Bitcoin and 25% of those owning at least five different cryptocurrencies.
The second category receiving high demand from Coinbase's institutional clients revolves around B2B Crypto applications, referring to businesses using Coinbase's "pipes and plumbing" – in Tejpaul's words – to serve their end customer.
Having drastically multiplied in their volume recently, the third category receiving attention is stable coins – a more stable type of cryptocurrency where the price is pegged to another asset class, such as fiat currency, gold or another cryptocurrency.
Finally, calling it "the future of finance", Brett Tejpaul identifies DeFi and NFTs as the fourth category experiencing rising institutional demand.
With at least $7 Billion worth of orders, the high demand in Coinbase's debt offering reflects a shift in the digital asset investment profile, whereby the space is no longer dominated by Early Adopters and Venture Capitalists but is rapidly experiencing strong endorsement from fixed-income investors and other institutional clients alike.
At DeFi Consulting Group, our senior consultants specialize in helping institutions understand and gain access to digital assets and Decentralized Finance. Reach out to our team for guidance on how to effectively approach this space.
Click here to view the original news article.
Follow us and stay updated with the latest news through our LinkedIn Page too: DeFi Consulting Group