With 2020 seeing a 300% increase in the cumulative value of all cryptocurrencies, investor interest in digital assets has grown dramatically, including the emergence of more institutional players entering the market.
This stellar growth in the market and the increasing buy-in of institutional investors gives rise to the question: What are the underlying forces driving this change?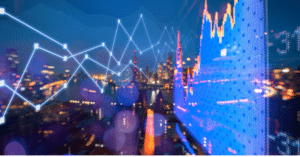 According to an article by Forbes, there are three main factors fuelling this growing institutional adoption of digital assets, namely 1) technological factors, 2) structural factors, and 3) geopolitical factors.
One of the main blockages preventing institutional investors from entering the space thus far has been concern over the safety of their digital assets, especially the potential for misappropriation. Now, however, there is an increasingly large technological ecosystem surrounding the crypto space, including institutional-grade custodians, thus mitigating some of these safety and misappropriation concerns.
There have also been some regulatory concerns surrounding cryptocurrencies, due to the fact that they do not necessarily fit within the traditional asset classes, giving rise to significant regulatory uncertainty.
However, these gaps are now being addressed by the market through various methods, one example being the emergence of cryptocurrency derivatives trusts; these instruments give institutional investors the same exposure to the underlying asset, but within a clearer, more regulated, and better-understood framework.
Similarly, Cryptocurrency ETFs are now available in regions such as Europe and Canada, further paving the way for a more regulated and secure digital assets market.
Last but not least, the low interest-rate geopolitical environment, in the United States for example, is prompting many professional investors to broaden their investment horizon and take a closer look at non-traditional areas, such as digital assets.
At DeFi Consulting Group, our senior consultants specialize in helping institutions understand and gain access to Digital Assets and Decentralized Finance. Reach out to our team for guidance on how to effectively approach this space.
Click here to view the original news article.
Follow us and stay updated with the latest news through our LinkedIn Page too: DeFi Consulting Group