Sotheby's is taking another momentous step forward in the adoption of the crypto space by making its first investment in a crypto company – the art and luxury auction house is joining a seed investment round in Delaware-based NFT studio Mojito, according to a Forbes article. Other notable investors in the round include Future Perfect Ventures, Creative Artists Agency and NEA's Connect Ventures.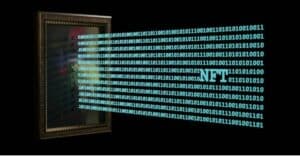 Mojito is an NFT studio and tech platform company that designs, powers and operates NFT marketplaces and is a spinoff from marketing firm Serotonin.
This $20 million seed investment round puts the company's total valuation at $100 million; Mojito plans to use this latest injection of capital to grow its engineering teams, improve on its current NFT platform and further develop its NFT trading and investment platforms. The company had previously partnered with Sotheby's to develop the auction house's own NFT platform Sotheby's Metaverse.
Sotheby's first dipped its toes in the NFT space in June of this year, through its "Natively Digital" curated NFT sale. Since then, it has launched its own NFT marketplace, Sotheby's Metaverse, along with a new curated NFT sale – "Natively Digital 1.2: The Collectors".
As NFTs are growing rapidly in adoption and market attention, Sotheby's has taken its involvement in the digital asset space one step further through this direct investment in Mojito – and it's not the only company to embrace the NFT space. Auction house Christie's made the headlines earlier this year with the $69 million-dollar sale of an NFT by artist Beeple; crypto exchange Coinbase has announced plans to launch its own NFT marketplace, and even large luxury fashion brands, such as Gucci and Balenciaga, are now adopting NFTs as alternative revenue streams.
According to a recent Reuters article, sales volume of NFTs surged to more than $10.7 billion in the third quarter of 2021, up more than eightfold from the previous quarter and the space shows no signs of slowing. At DeFi Consulting Group, we specialize in helping family offices and other institutional investors understand and gain access to Digital Assets and Decentralized Finance. Reach out to our team for guidance on how to effectively approach this space.
Click here to view the original articles:
Follow us and stay updated with the latest news through our LinkedIn Page too: DeFi Consulting Group