FTX, a leading cryptocurrency exchange based in the Bahamas, has raised fresh capital at a valuation of $25 Billion, making it one of the highest valued crypto startups.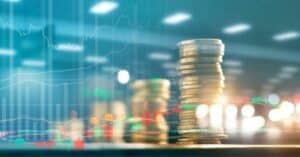 The $420 million funding round is a continuation of an earlier series B funding round in July and was led by a series of prominent investors including Tiger Global, Sequoia Capital and Singapore-government-owned investment company Temasek. The financing round attracted 69 investors overall.
FTX was founded by Sam Bankman-Fried and Gary Wang in 2018 and offers a trading platform for cryptocurrencies and other products, such as prediction markets, options and volatility products. The platform caters to a wide customer base that includes retail investors, family offices and institutional investors.
Having been founded only three years ago, the company already processes an average of $14 Billion in transaction volume every day – a statement made by FTX announced that the company's user base has grown by 48% since its fundraising round in July and its average trading volume has surged 75%.
"We founded FTX two years ago with the idea of creating a better financial marketplace", Sam Bankman-Fried commented during the statement, adding on that "Today we are focused on establishing FTX as a trustworthy and innovative exchange by regularly engaging with regulators around the world, and constantly seeking opportunities to enhance our offerings for digital asset investors".
The participation of such prominent investment firms in FTX's fundraising round shows the continued growth of the crypto industry and the increasing institutional investment in the space. Meanwhile, the backing by Singapore -government-owned Temasek Holdings reflects the country's supportive stance toward crypto and its efforts to make the city-state a global crypto hub.
At DeFi Consulting Group, we specialize in consulting family offices and other regulated institutions on navigating the Crypto and Decentralized Finance space. Reach out to our team for guidance on how to effectively approach this field.
Click here to view the original articles:
Follow us and stay updated with the latest news through our LinkedIn Page too: DeFi Consulting Group