France has experimented using blockchain technology and digital assets in a series of bond transactions during a 10-month trial involving some of the country's largest banks, as well as the public debt office.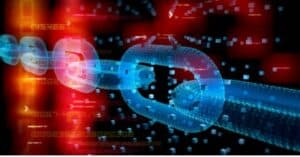 The trial was led by Euroclear – a securities depository – and was part of a plan commissioned by the Banque de France in March of last year, the aim of which was to explore and test the usefulness of a central bank-issued digital currency in a variety of everyday activities. These activities include issuing new bonds, using them in repurchase agreements, as well as paying coupons and redeeming deals.
Usually, deals are reconciled between two parties, recorded, and then assets are transferred at a single authority, such as a securities depository or central bank. This pilot, on the other hand, explored using digital currencies to exchange and settle deals, with transactions being recorded on a digital ledger.
The groups involved included Crédit Agricole CIB, HSBC, BNP Paribas, and Société Générale – the entities traded the government bonds as securities tokens and settled them with cryptocurrencies supplied by France's central bank.
Isabelle Delorme, Deputy Chief Executive of Euroclear France, commented that "We have together successfully been able to measure the inherent benefits of this technology, concluding that the central bank digital currencies can settle central bank money safely and securely".
The pilot marks one of the most significant trials of cryptocurrencies and was a response to the rapid growth of the crypto market throughout the last year, which prompted regulators urging central banks to act or face losing control of monetary policy.
At DeFi Consulting Group, we specialize in consulting regulated institutions and governments on navigating the Crypto and Decentralized Finance space. Reach out to our team for guidance on how to effectively approach this field.
Click here to view the original article.
Follow us and stay updated with the latest news through our LinkedIn Page too: DeFi Consulting Group