The US has overtaken China as the top destination for Bitcoin mining; 12 months ago, China was the clear leader in terms of Bitcoin hash rate – a term used to describe the computational power used in Bitcoin mining – but the country's crackdown on its mining operations in Spring of this year has caused a mass migration of Bitcoin miners out of China.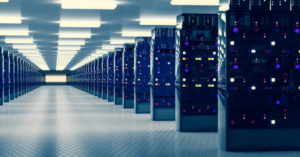 This migration of Bitcoin mining out of China greatly alleviates the worries around China's dominance over the bitcoin mining industry. According to the Cambridge Center for Alternative Finance, China's share of the power of computers connected to the global Bitcoin network had fallen to zero by July 2021 from 44% in May, and as much as 75% back in 2019. The United States, by comparison, now accounts for over a third of the global hash rate.
The US offers a lot of mining-friendly infrastructure, with states such as Texas boasting some of the world's lowest power prices – a key incentive for the Bitcoin mining industry.
In addition, the country provides an abundance of renewable energy sources for mining operations to tap into. Given the recent debates over Bitcoin's power-intensive nature and the resulting negative impact on the environment, renewable energy sources now play a key role for bitcoin mining operations.
Aside from low energy prices and renewable energy sources, certain regions in the US also offer crypto-friendly policies and the right infrastructure necessary for large mining firms to operate. All of these factors have contributed to the migration of bitcoin miners from China to the US.
While the US accounts for the largest share of mining, the data shows it is closely followed by Kazakhstan and Russia, where the low energy costs and cool climate enabled some companies using surplus electricity to benefit from bitcoin's surging prices earlier this year.
With demand for Bitcoin and other cryptocurrencies growing, miners are ensuring they are well-positioned to reap the benefits.
At DeFi Consulting Group, we specialize in helping institutions understand and gain access to Cryptocurrencies and Decentralized Finance. Reach out to our team for guidance on how to effectively approach this space.
Click here to view the original articles:
Follow us and stay updated with the latest news through our LinkedIn Page too: DeFi Consulting Group