On October 5th, the Total Value Locked (TVL) across Decentralized Finance (DeFi) platforms surpassed the $200 Billion mark for the first time and has remained above that threshold for the last two weeks. That marks a surge of almost 855% since January 1st this year.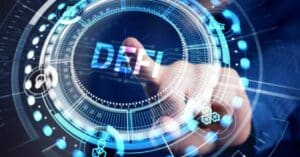 Total Value locked refers to the dollar value of the tokens held in smart contracts within DeFi protocols, such as lending or trading platforms.
According to a Bitcoin.com article, the DeFi protocol Curve – an exchange liquidity pool on Ethereum – holds the largest dominance, with $15.94 billion in TVL. It's closely followed by AAVE, MakerDao, Instadapp and WBTC. Curve interacts with six different blockchains, while AAVE – the second in ranking – interacts with three.
The entire TVL – currently at $221 billion –  is across blockchain protocols such as Ethereum, Solana, Avalanche, Polygon, Fantom, Terra, Arbitrum, Binance Smart Chain, Celo, and Harmony.
As per metrics published by DeFi Llama, the top five chains include Ethereum as number one, followed by Binance Smart Chain, Solana, Terra, and Avalanche, with Ethereum holding roughly $152 billion in TVL. That amounts to approximately 69% of the entire TVL across DeFi protocols.
While Ethereum still holds a strong dominance over the other chains, it is important to note that its dominance has declined quite drastically from 98% in January to the 69% as of October. This is mainly due to the emergence of DeFi protocols on other chains. Ethereum also has a lower number of active users than Binance Smart Chain, which is mostly due to the fact that Binance Smart Chain has more retail users.
However, Ethereum's TVL increased by more than four times in the same timeframe, mirroring the overall growth in TVL across DeFi platforms.
At DeFi Consulting Group, we specialize in consulting family offices and other regulated institutions on navigating the Decentralized Finance and Digital Assets space. Reach out to our team for guidance on how to effectively approach this field.
Click here to view the original articles:
Follow us and stay updated with the latest news through our LinkedIn Page too: DeFi Consulting Group