Considering their role as educators of future generations, universities play a large role in the adoption of new technologies. The case of blockchain and crypto technology is no exception.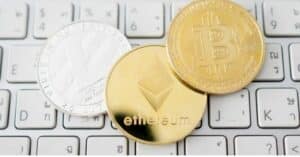 The University of Pennsylvania – one of the top-ranked Ivy League Universities in the US – is actively making efforts to embrace these new technologies by offering new courses on them and, more recently, accepting Bitcoin and other cryptocurrencies as tuition payment for certain courses.
The Wharton School – UPenn's top-tier business school – will start a new online program on blockchain and digital assets in January. According to a Cointelegraph article, the six-week program called "The Economics of Blockchain and Digital Assets" costs $3800 and all of the tuition fees can be paid in cryptocurrencies.
The school expects its new course to attract thousands of students and plans to use Coinbase Commerce – the US crypto exchange's e-commerce platform – to enable the cryptocurrency payments.
An announcement about the program by Wharton said it is designed for business professionals seeking to "align theory with practice and give them the tools necessary to engage deeply with this emerging technology in a business context.", according to an Inside Highered article.
While other universities have already started offering courses covering the blockchain and digital assets space, Wharton accepting tuition fee payments in cryptocurrencies marks a next step in the push for crypto adoption. Given their function as educators, universities around the world are uniquely positioned to embrace this push.
At DeFi Consulting Group, we specialize in consulting financial, as well as non-financial institutions in understanding and gaining access to Digital Assets and Decentralized Finance. Reach out to our team for guidance on how to effectively approach this space.
Click to view the original news articles:
Follow us and stay updated with the latest news through our LinkedIn Page too: DeFi Consulting Group