Citi Group announced the appointment of a new head of digital assets for its institutional branch, the Institutional Clients Group (ICG).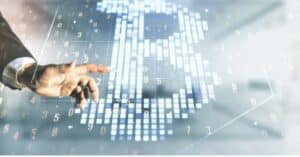 Aside from appointing Puneet Singhvi to lead its digital assets division, the American multinational investment bank also hired an additional 100 people to add to the division.
This newest development points to an increased effort to ramp up the bank's digital assets capabilities, specifically in regards to serving demand from its institutional clients. Citi Group's ICG clients include financial institutions, corporations and governments around the globe.
Citi Group's hiring spree comes amidst a larger movement of banks and financial institutions hiring crypto talent and expanding their understanding of the digital asset space; according to a Yahoo News report, financial institutions around the world have increased crypto hires by 40% in the first half of 2021. Other notable banks expanding their digital asset capabilities include JPMorgan, Bank of America, Deutsche Bank and Goldman Sachs, which recently started giving its institutional clients research reports on the crypto space.
According to a Cointelegraph article, Emily Turner, head of business development at Citi's ICG, stated that "We believe in the potential of blockchain and digital assets including the benefits of efficiency, instant processing, fractionalization, programmability and transparency".
In the email, Turner reportedly hinted that the Group is exploring offering digital asset services to its clients, saying that "Prior to offering any products and services, we are studying these markets, as well as the evolving regulatory landscape and associated risks in order to meet our own regulatory frameworks and supervisory expectations."
Some of Citi's competitors, such as JPMorgan and Bank of America already offer crypto services, including access to crypto funds and bitcoin futures trading.
Overall, financial institutions are increasingly entering the digital assets space, responding to rising demand for crypto services from institutional clients.
At DeFi Consulting Group, we specialize in helping family offices and other institutional investors understand and gain access to Digital Assets and Decentralized Finance. Reach out to our team for guidance on how to effectively approach this space.
Click here to view the original news article.
Follow us and stay updated with the latest news through our LinkedIn Page too: DeFi Consulting Group