Deutsche Börse – operator of the German Stock exchange – has been steadily branching out into Crypto offerings over the past few months, having launched crypto derivatives and Exchange-traded Products earlier this year.
According to an article by CoinTelegraph, the company is now further solidifying its expansion into the space by offering Polkadot (DOT), Solana (SOL) and Tron (TRX) Exchange-Traded-Notes (ETNs) by VanEck.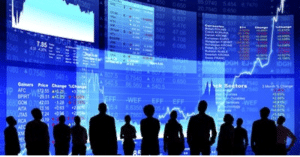 These three new ETNs are tradable on Deutsche Börse's digital stock exchange Xetra as well as the Frankfurt Stock Exchange and will complement the company's already established crypto ETNs on Ethereum (ETH), Bitcoin (BTC), Bitcoin Cash (BCH) and Litecoin (LTC).
Why is this important to institutional investors in the digital assets space?
Because these cryptocurrency ETNs significantly reduce some of the risks otherwise associated with digital asset investments, as they are physically collateralised and regulated under the Frankfurt Stock Exchange. Furthermore, these ETNs can be purchased without the need for a Crypto wallet or custodian service, thus somewhat eliminating the security risk related to directly purchasing digital assets; purchasing Crypto ETNs can be thought of in a similar manner to investing in shares or ETFs on the stock exchange.
According to MondoVision – a leading financial markets intelligence source – Deutsche Börse was the first player to debut crypto products undergoing central clearance. Currently, investors have access to 18 crypto ETNs, from a variety of issuers.
Deutsche Börse's continued expansion of its cryptocurrency product portfolio reflects the growing demand for such offerings and the rapid opening up of cryptocurrency markets for European Investors.
With experience in both European and Asian markets, our senior consultants at DeFi Consulting Group specialize in helping institutions understand and gain access to digital assets and Decentralized Finance. Reach out to our team for guidance on how to effectively approach this space.
Click here to view the original news article.
Follow us and stay updated with the latest news through our LinkedIn Page too: DeFi Consulting Group