The first Bitcoin Futures Exchange Traded Fund (ETF) in the US began trading this week, marking a momentous step forward in the development of the US crypto industry.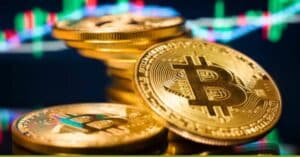 The ProShares Bitcoin Strategy ETF gives investors exposure to Bitcoin futures contracts, but not the spot-market, and trades under the ticker "BITO". The fund hauled in roughly $570 million in assets and experienced around $1 billion in trading volume on its first day of trading on Tuesday this week, making it the second most heavily traded new ETF on record, according to a Coindesk article.
The fund provides a wider base of investors access to cryptocurrency within a more regulated framework – a great step forward in bridging the gap between traditional finance and the crypto industry.
However, the approval of a Bitcoin futures ETF is seen only as a partial victory by some in the crypto industry, as decisions over approving similar funds that track the spot-market price of Bitcoin remain unclear. Several companies have filed for approval of Bitcoin ETFs in the US, including Kryptoin, which filed for its Kryptoin Bitcoin ETF Trust on April 8th.
Jason Toussaint, Kryptoin CEO and Director at DeFi Consulting Group, comments:
"ETFs based on CME Bitcoin Futures are a great step forward in providing broader access to cryptocurrency investments – particularly to those investors who wish to gain exposure through their brokerage accounts.  However, many investors have expressed their preference for ETFs which hold spot bitcoin instead of futures contracts, and that is the course we continue to pursue at Kryptoin."
At DeFi Consulting Group, we specialize in consulting family offices and other regulated institutions on navigating the Crypto and Decentralized Finance space. Reach out to our team for guidance on how to effectively approach this field.
Click here to view the original articles:
Follow us and stay updated with the latest news through our LinkedIn Page too: DeFi Consulting Group