The cryptocurrency exchange platform Coinbase has announced plans to launch Coinbase NFT – a marketplace that lets users mint, collect and trade NFTs.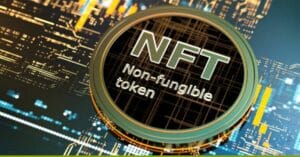 NFTs, or Non-Fungible Tokens, are unique digital assets that are verified and stored using blockchain technology. They are designed to represent ownership of assets in the digital world. As opposed to cryptocurrencies, such as Bitcoin, which are fungible, NFTs cannot be exchanged for one another.
NFTs have gained a lot of traction in the past year, topping $10 Billion in transaction volume in Q3 of 2021, according to a CNBC article. Notable sales include the famous $69 million NFT sold by digital artist Mike Winkelmann – known as Beeple – at a Christie's auction in March of this year, as well as an NFT of the first ever tweet, which sold for $3 million.
Coinbase NFT will be a peer-to-peer marketplace, designed to foster community and connect creators, collectors and fans. The initial launch will support Ethereum-based ERC-721 and ERC-1155 standards with multi-chain support planned for the near future. The company said that users can sign up to a waitlist for early access to the feature.
While advocates say NFTs enable the fair compensation of artists, critics maintain the view that NFTs are just another speculative bubble waiting to burst. Coinbase entering the industry through the creation of Coinbase NFT could spur a more mainstream adoption of NFTs both in the wider crypto community as well outside of it.
At DeFi Consulting Group, we specialize in helping institutions understand and gain access to Digital Assets and Decentralized Finance. Reach out to our team for guidance on how to effectively approach this space.
Click here to view the original articles:
Follow us and stay updated with the latest news through our LinkedIn Page too: DeFi Consulting Group