Institutional investments in cryptocurrency increased last week, with investors raising their exposure to Bitcoin and leading altcoins, according to a Cointelegraph article.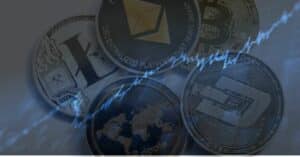 The total amount of crypto held by institutional managers reached a record of $72.3 billion, as compared to the $57 billion of institutional holdings in March of this year. For the week ending October 17th, digital asset investment products saw inflows totalling $80 million, with Bitcoin products attracting the largest portion of the investments at $70 million. The week marks the fifth consecutive week of inflows.
One notable trend is that institutional investors increased their holdings in Cardano (ADA) and Polkadot (DOT), while Ether (ETH) products saw minor outflows of $1 million.
Regarding providers, Grayscale products – which are the largest crypto-focused products – flatlined, while 21 Shares and ETC Group saw the largest weekly inflows of $19.3 million and $63.6 respectively.
Institutional demand for crypto products has been growing steadily, as was further confirmed by the large inflows of investments in the recently launched Canadian Bitcoin ETFs. The Purpose Bitcoin ETF launched in February, for example, now has $1.7 billion in assets under management.
The launch of Proshare's new Bitcoin Futures ETF is also set to satisfy more institutional demand, as these products offer traditional investors a regulated and familiar vehicle through which to invest in a relatively new asset class.
Michael Sapir, ProShare CEO, said on Monday that investors have been "eagerly awaiting the launch" of a Bitcoin-centered ETF in the US.
At DeFi Consulting Group, we specialize in helping institutions understand and gain access to Cryptocurrency and Decentralized Finance. Reach out to our team for guidance on how to effectively approach this space.
Click here to view the original article.
Follow us and stay updated with the latest news through our LinkedIn Page too: DeFi Consulting Group