Fund manager Fintonia has launched Singapore's first two institutional-grade Bitcoin funds – the Fintonia Bitcoin Physical Fund and the Fintonia Secured Yield Fund.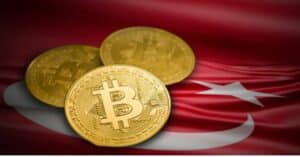 Fintonia – and by extension the two funds – is regulated by the Monetary Authority of Singapore (MAS).
The two new bitcoin funds are aimed at institutional investors looking to gain passive exposure to bitcoin.
The Bitcoin Physical Fund is an institutional grade fund that buys and holds actual Bitcoin, rather than investing in a Bitcoin-linked derivative product. It aims to provide investors with "quick, safe, and cost-efficient" access to Bitcoin while simultaneously removing the challenge of buying from one of the thousands of exchanges. According to a Forkast News article, the fund's bitcoin will be stored with a licensed and insured cold-storage custodian.
The Fintonia Secured Yield fund, on the other hand, is an open-ended, institutional grade fund that provides borrowers with loans against Bitcoin as collateral. The Fund lends money to borrowers and takes collateral security in the form of Bitcoin, generating an attractive risk-adjusted return for investors. According to Fintonia chairman Adrian Chng, Bitcoin's highly liquid nature and the fact that it trades 24/7 make it an "excellent form of collateral for loans".
Fintonia is an entrepreneurial financial services firm, offering wealth management, funds management and merchant banking solutions to institutional clients. As an MAS-regulated fund manager that complies with know-your-customer and anti-money laundering requirements, Fintonia aims to reduce crypto-to-fiat friction through its new bitcoin funds.
"As an MAS regulated fund manager with strict standards, we can connect with multiple exchanges and different market-makers, enabling us to find the best prices, as well as buy or sell at volume," Chng said.
Singapore's green-lighting of the two bitcoin funds further strengthens the city state's position as a global crypto hub. Singapore is one of the few countries that backs up its crypto-friendly stance with legislation through the introduction of the Payment Services Act – a law that regulates companies handling digital payments and trading of tokens such as bitcoin.
Crypto companies have been able to apply for operating licenses under this legislation since January 2020 and many have taken this opportunity to set up shop in a crypto-friendly regulatory environment.
According to a Yahoo! Finance article, MAS managing director Ravi Menon said that Singapore is developing "very strong regulation" in order to strengthen its position as the world's crypto centre.
More details on Singapore's positioning as a crypto haven can be found in our previous blog post.
In the long run, Singapore's strong regulatory framework can pave the way towards more institutional investment in digital assets, partly through the emergence of funds, such as the two Fintonia Bitcoin Funds.
At DeFi Consulting Group, based in Singapore, we specialize in consulting financial, as well as non-financial institutions in understanding and gaining access to Cryptocurrencies and Decentralized Finance. Reach out to our team for guidance on how to effectively approach this space.
Click to view the original articles:
Follow us and stay updated with the latest news through our LinkedIn Page too: DeFi Consulting Group.