BTG Pactual – the leading investment bank in Brazil – has announced the launch of a Crypto App, Mynt, which gives its investors direct access to Bitcoin and Ether, with a planned future expansion into altcoin offerings.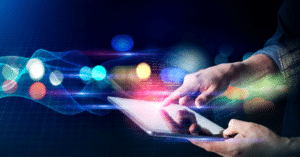 According to BTG Pactual's Head of Digital Assets Andre Porthilio, the aim is to "have a complete platform with blockchain-based assets".
This is the latest move in the Bank's pioneering activities in the digital assets space, including the launch of its real-estate-backed security token ReitBZ in 2019 and the introduction of its crypto fund in April of 2021.
Aside from allowing the bank's investors to directly participate in Bitcoin and Ether investments, Mynt will also host a range of educational content to inform their customers about the asset class and its underlying technology.
The launch of this new crypto app comes in response to increased demand from the bank's customers to "trade crypto", as stated by BTG Pactual's CEO Roberto Sallouti. Mynt will also benefit from the bank's regulation by both the Brazilian Securities Commission and the local central bank, which will provide credibility to the app itself as well as the larger crypto sector in Brazil.
Overall, BTG Pactual's launch of crypto app Mynt shows the growing consumer demand for crypto investments and the increased institutional introduction of such services in response.
At DeFi consulting Group, our senior consultants specialize in helping institutions understand and gain access to Digital Assets and Decentralized Finance. Reach out to our team for guidance on how to effectively approach this space.
Click to view the original news articles: Article 1 & Article 2
Follow us and stay updated with the latest news through our LinkedIn Page too: DeFi Consulting Group